Agriculture on the Web
Stackyard is an on-line farming magazine bringing news, views and comment. Links to farming related web sites worldwide - cattle associations, sheep societies, pedigree livestock registries, pig farms, llama and alpaca breeders, auction marts, farm machinery, ranch realtors and rural estate agents.
German Contractors Like to Drive Fendt
40 percent of contractors in Germany drive a Fendt tractor. In second place on the list of favourites is John Deere, followed by Case-IH, Deutz and New Holland.
---
National Park Authority Welcomes Government Planning Law Decision
A Government decision to exclude national parks from planning changes that would allow the uncontrolled conversion of barns into houses has been welcomed in the Yorkshire Dales National Park.
---
All Breeds All Britain Calf Show Judges Announced
Holstein UK has revealed its new venue and outstanding judging line-up for the 2014 All Breeds All Britain Calf Show.
---
Leading Organic Body Appoints New CEO
The new chief executive of one of the UK's leading organic bodies has been revealed.
---
Empowering Women in Agriculture
International Women's Day event at FAO eyes role of gender equality in ending hunger and fostering sustainable food systems.
---
Poorly Set-Up Silage Equipment is Wasting Farmers' Money
Farmers planning to buy silage additives this season will be throwing their money away if they fail to ensure their application equipment is properly sited and calibrated.
---
Choose Fodder Beet Varieties with High Energy Yield
Farmers sowing fodder beet crops for feeding to livestock, should select varieties based on their potential for high energy yields and low dirt tares, advises Limagrain's Martin Titley.
---

Agricultural Show Dates 2014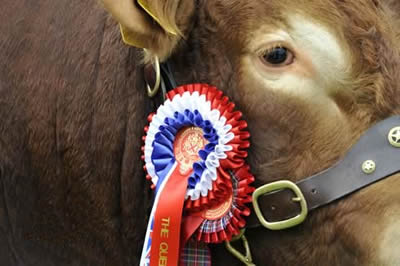 Our calendar of this year's UK country life and farming showcase events features county shows, country fairs, rural shows, agricultural and countryside expositions. more...