Localism Act receives Royal Assent
2011-11-23
The Localism Act received Royal Assent by Her Majesty the Queen on Wednesday 16th November, paving the way for a transformation of the planning system throughout the UK.
Kay Davies of Fisher German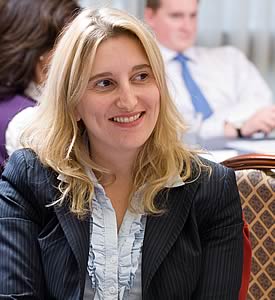 The majority of the new act is likely to be implemented in early April 2012, however certain parts of the act were introduced on the 16th and 17th November 2011.

One of these is Section 116 (neighbourhood planning) which will allow local residents to have a greater say in what is being built in their area. The aim of the new legislation is for developers and the local community to work together to produce an outcome that is mutually beneficial to all involved.

It is hoped that this will streamline the planning process, relaxing certain aspects of planning laws which may otherwise have inhibited progressive development.

Kay Davies of Fisher German comments "These changes should bring huge benefit for local communities to work together and create development that is actually wanted and needed.
"The change will not be immediate as developers and local communities will need time to find their way around the new legislation and use it in the most efficient manner.

"We anticipate a number of 'test' cases emerging across the country. This will give a better insight as to how Localism will work going forwards.

"The Localism Bill should enable change to happen at a quicker rate. Local councils and planning departments will take a more auxiliary role and instead, residents will be making more of the decisions. Local people will have a greater opportunity to influence what is happening in their area by setting up neighbourhood forums.

Kay concludes "Developers should now be meeting with local resident groups to see how they can work with them and how sustainable and agreeable development can be brought forward."

For further information, please contact Kay Davies on 01530 410824 or email kay.davies@fishergerman.co.uk

£21,000 per Acre at Cumbrian Farm Auction


Rare Opportunity to Buy Land in Lake District


Bonshawside Farm - Prime Scottish Livestock Farm on the Market