| | |
| --- | --- |
| 2022-11-25 | |
Food Security in a Changing World
The war in Ukraine is causing problems for many, but climate change-driven drought and floods around the globe have put food security in the spotlight as the world's population hits 8 billion.
More than 60% of global food supplies come from only four crops: wheat, rice, corn & potatoes. Yields are predicted to diminish across many regions in the foreseeable future with production being severely affected by adverse weather conditions and other environmental problems.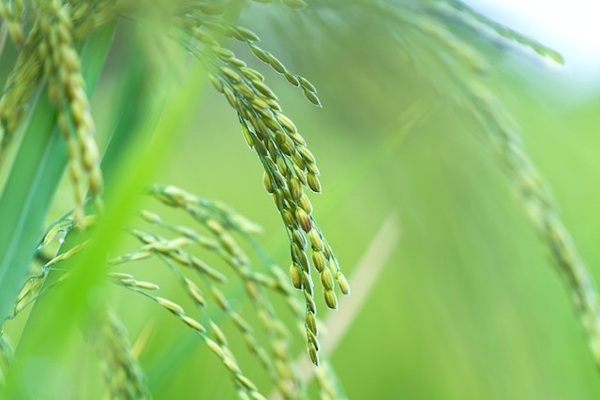 Photo by Sorapong Chaipanya
Rice feeds over half of the global population and the future demand of population growth and climate change means that it is imperative that growers seek to improve rice yield as a matter of urgency.
Drought
California's worst drought on record is now in its third year, with hundreds of thousands of acres left unplanted due to a severe shortage of water supplies.
In a good year, California rice growers plant a half-million acres or more, but that has shrunk to around 250,000 acres, prompting fear of job losses and anger at local environmental policies that may have worsened the water shortages.
Water allocation is run by the federal government and, until recently, rice farmers had been spared the drastic cuts in supply that other crops have had to endure.
Federal officials have now been forced to cut the amount set aside for rice with too little for many to grow the crop at all —turning lush green fields into brown deserts.
In Iraq, farmers are abandoning parched fields after a three year drought has devastated the industry, prompting suicides among destitute farmers and violent protests by jobless workers.
This comes on top of the struggle to recover from decades of war and the prospect of a worsening climate crisis with temperatures often hitting 50 Celsius (122 Fahrenheit) and dwindling rainfall.
Flood
Severe damage caused to the rice crop by the floods in Pakistan has meant that rice exports are expected to decline by 40% this year.
Heavy monsoon rains caused rivers to burst their banks and inundated the south of the country, destroying nearly 80%  of crops in Sindh province.
Normally, Sindh is responsible for 25% of Pakistan's agricultural output. Months after the floods, some areas remain partially submerged with failing water infrastructure leaving stagnant pools of water behind.
For millions of the province's rural residents, many living from hand to mouth, farming is the primary means of subsistence, and they were barely scraping by before the floods came this year.
Flooding has seen a reduction in rice planting in many areas of Australia resulting in less than half the expected rice crop planted.
In Cambodia, farmers are trying to replant crops in an effort to rebound from this year's widespread flooding.
However, in some areas, standing water in fields is preventing them from using power tillers or tractors to try and retrieve the situation.
Global rice production is projected to be lower by around 2.4% this season with output from India, Pakistan, Nigeria and Sri Lanka being lower.
Global organisations have said that world rice production in 2022-23 is now forecast at 512.6 million tonnes (milled basis), 2.4 per cent below the 2021 all-time peak.